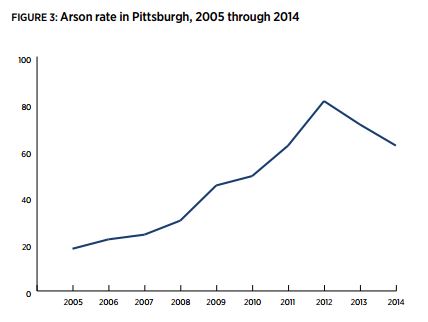 From January 2005 through July 2015:
Arson rates increased in the City of Pittsburgh, contrary to trends observed in comparable cities.
Arson was most prevalent in the Homewood, North Side and South Side Hilltop neighborhoods of Pittsburgh.
Arson clearance rates were highest during the first months of the year and for arsons involving an occupied structure.
Click here to view the full report.
Click here to view an interactive visualization of crime in the city of Pittsburgh.