Visualizations
Posts with the topic Basic Needs
Tags: homelessness
This dashboard displays data about homelessness programs in Allegheny County and the people using them. Data comes from the Allegheny County Homeless Management Information System (HMIS) and covers January 1, 2014 through December 31, 2017. Customize the data Select a category below to view data related to a particular program or choose "All" to see ...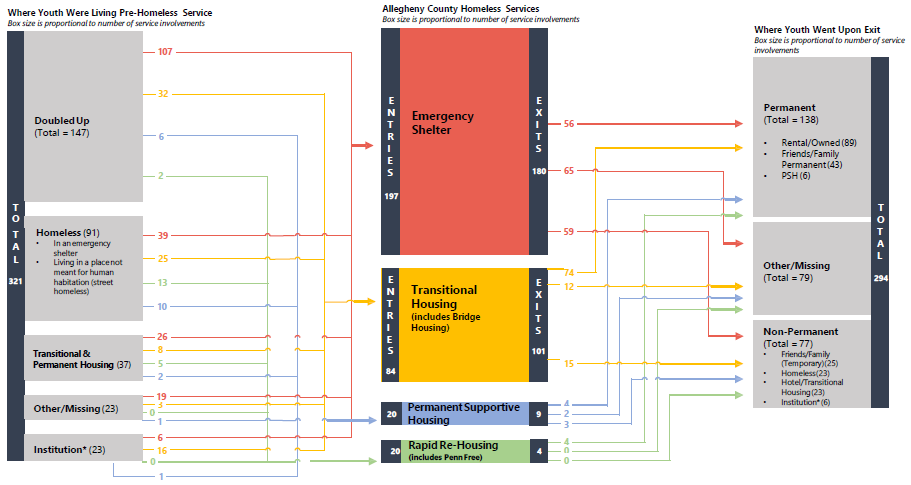 Tags: homelessness, youth
This infographic depicts the flow of homeless youth in and out of Allegheny County's homeless service system. Analyzing the housing services that youth used — in addition to the places they were residing before and after receiving these services — helps inform outreach efforts and service planning. This is part of an effort to prevent ...
Downloads:
Once a year, during the last 10 days of January, a Point-in-Time (PIT) count is conducted to identify individuals and families who are unhoused or living in housing programs operated through Allegheny County's Continuum of Care for people experiencing homelessness. The following data briefs and related visualization provide information about these individuals and families and ...
Downloads: