Datasets
Tags: needs assessment
The Community Need Index (CNI) was designed by the Allegheny County Department of Human Services (DHS) to identify communities that are in greater need relative to others. The newest iteration of the index ranks communities by need level using the following indicators: percentage of families below the poverty line, percentage of unemployed males, resident education ...
Downloads: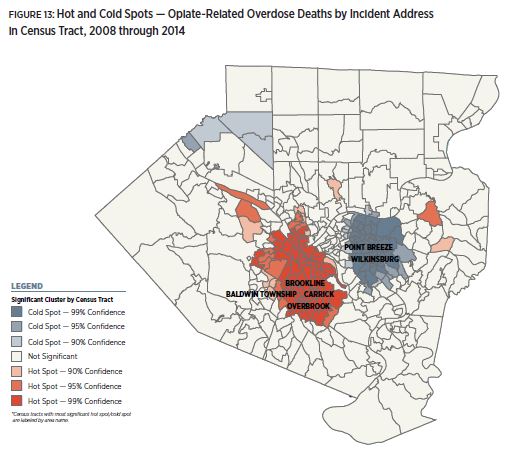 Tags: opiates, overdose, substance use
Allegheny County is in the midst of an opiate overdose epidemic. The ability of County government and engaged stakeholders to implement evidence-based strategies to address this problem is limited by the fact that much about the victims and potential risk factors is unknown. The publications, maps and dataset below are provided in an effort to inform ...
Downloads: