Basic Needs
Posts in this category with Visualizations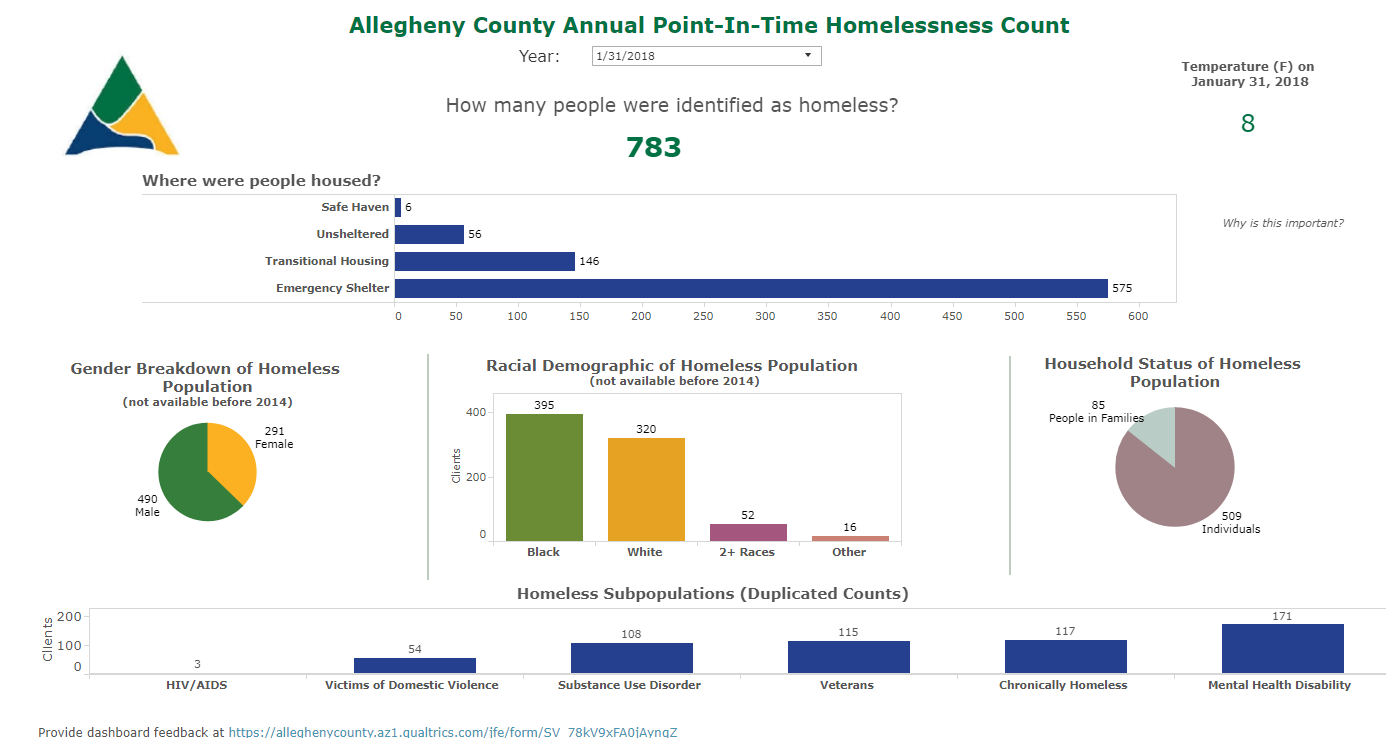 Tags: homelessness
The dashboard below displays information about County homelessness trends since 2009. Click here to view a related data brief. Use the tabs to view homelessness data for one year (PIT Homeless Demographics) or trends over time (PIT Trends). Data comes from Allegheny County's annual count of the number of people who were homeless on a ...
Tags: homelessness
This dashboard displays data about homelessness programs in Allegheny County and the people using them. Data comes from the Allegheny County Homeless Management Information System (HMIS). Data is available from January 1, 2014 through the present and is updated daily (with a lag time of one day). Click here to view a data brief about ...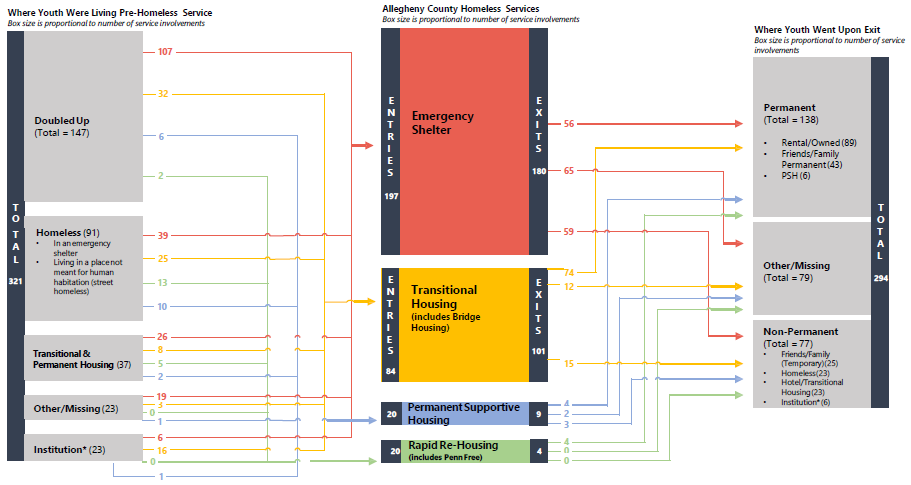 Tags: homelessness, youth
This infographic depicts the flow of homeless youth in and out of Allegheny County's homeless service system. Analyzing the housing services that youth used — in addition to the places they were residing before and after receiving these services — helps inform outreach efforts and service planning. This is part of an effort to prevent ...
Downloads: