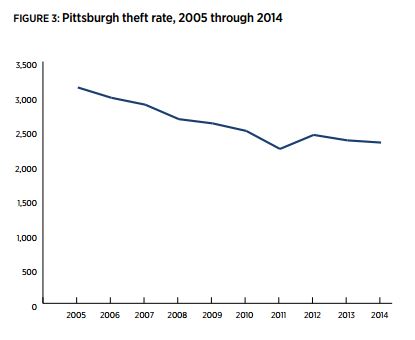 From January 2005 through July 2015:
Pittsburgh's theft rate declined and remained among the lowest in the Pittsburgh Today comparison group.
Theft was most prevalent in Pittsburgh's East End and South Side Hilltop neighborhoods.
The clearance rate of theft varied depending on the category of theft or item taken.
Click here to view the full report.
Click here to view an interactive visualization of crime in the city of Pittsburgh.