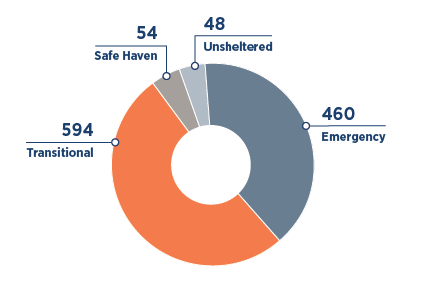 Once a year, during the last 10 days of January, a Point-in-Time (PIT) count is conducted to identify individuals and families who are unhoused or living in housing programs operated through Allegheny County's Continuum of Care for people experiencing homelessness. This data brief and related visualization provide information about these individuals and families and their housing status in January 2016.
Click here to read the data brief.
See below to view the interactive visualization.